English
Overview
Reading
At Holy Trinity, we understand that for our children to gain and develop knowledge across the wider curriculum, they need to become competent readers. We have therefore created an interesting reading curriculum to teach them the knowledge and skills (referred to as VIPERS) needed to prepare them for life-long learning and to develop a love of reading for pleasure. It is our intent that children will read widely and often at home and school for pleasure, for information and to expand and enhance their knowledge and understanding of the world. We provide children the opportunities to practise their reading skills across the curriculum. Teachers take the time to model expert reading and storytelling to the children, demonstrating expression and fluency along with taking the time to explain and interrogate the texts. Our children not only learn to read, they read to learn.
Writing
At Holy Trinity, we want our children to understand how important their English learning is to the real world. We recognise the importance of nurturing a culture where children take pride in their work, can write clearly and accurately and adapt their language and style for a range of contexts. We want pupils to acquire a wide vocabulary, a solid understanding of grammar and be able to spell new words by effectively applying the spelling patterns and rules they learn throughout their time in Primary school. We believe that a secure basis in English skills is crucial to a high quality education and will give our children the tools they need to participate fully in the world around them.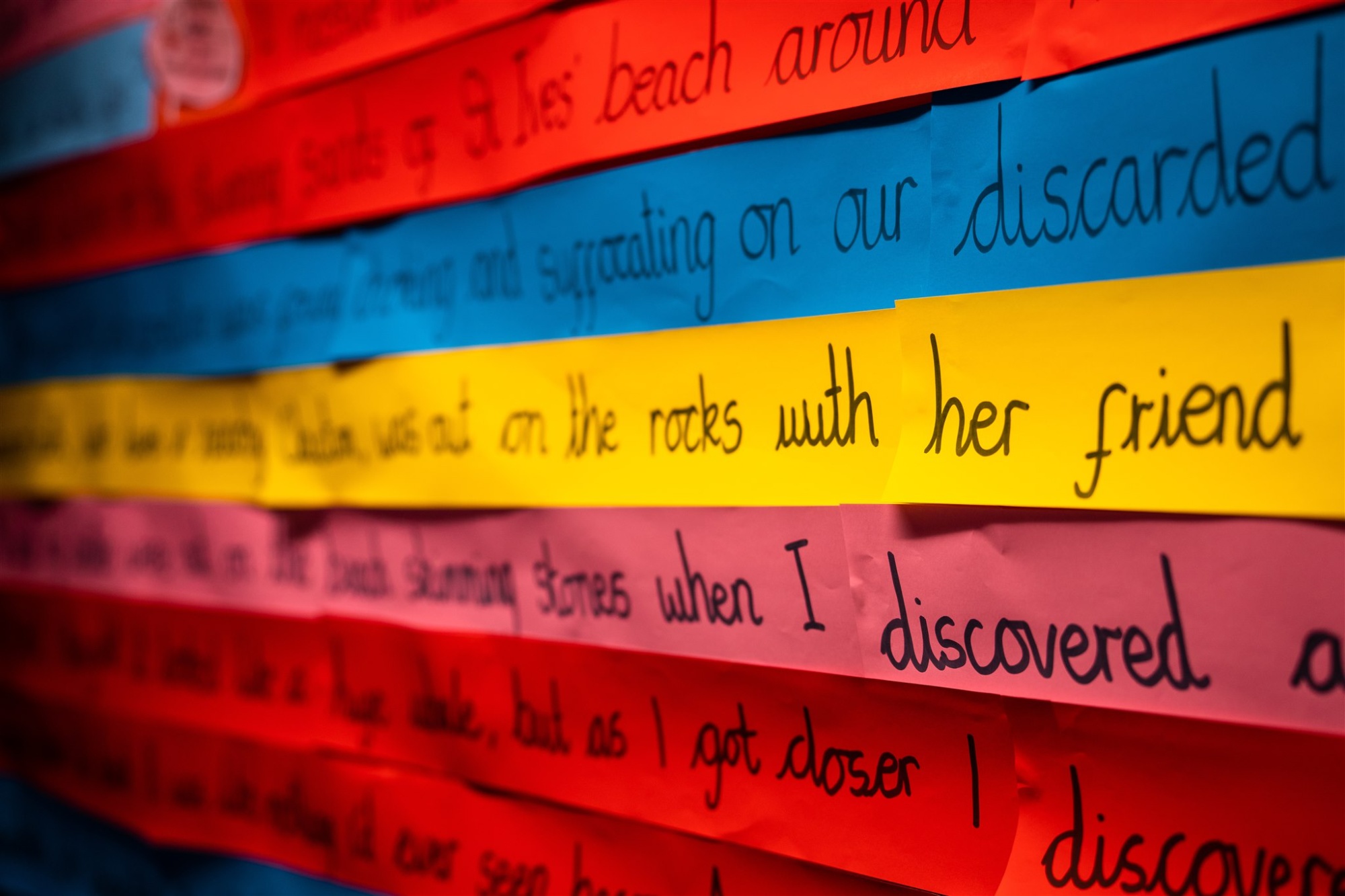 Handwriting
At Holy Trinity Primary we intend for our children to leave in Year 6 with the ability to write using their own style of fast, fluent, legible and sustainable handwriting, as well as other styles of writing for specific purposes. In addition to teaching handwriting during our regular handwriting lessons, we have high expectations that what is taught and practiced in handwriting lessons will be used in all writing activities. We believe that handwriting is integral to a child's personal development and know that children's engagement and self-esteem can be improved by their satisfaction and pride in good quality presentation.
Intent, Implementation and Impact