Wraparound Care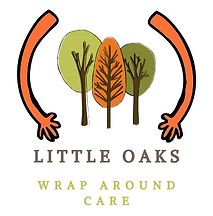 We are delighted to confirm that wrap around care at Holy Trinity Church of England VC School Halstead has been successfully registered with Ofsted and will be launching September 2023.
We will be running daily breakfast club from either 7.30am – 8.45am or 8.15am – 8.45am and daily after school club from 3.15 – 6pm (with various length sessions available within those times – please see our website for more information).
Each week will be themed, and each day will involve a range of activities based around the theme. Activities include arts and crafts, cooking, STEM, active games, calming activities, messy play and more.
If you'd like to register your child(ren) with us, please get in touch, and we will provide you with registration forms and details of how to book your sessions. We will be running an introductory offer with a 20% on all bookings for the first half-term when made before 1st September 2023.
Visit www.littleoakskids.com/holytrinity for more information or email holytrinity@littleoakskids.com